Setting Up a Single Family Office in Singapore
Singapore is regarded as one of the most prominent financial centre in Southeast Asia because it is adjacent to local and global private banks, investment banks and other financial service providers. It is also known for its stable governance and favourable business environment, so it's popular as a base for many high net worth families to manage assets and invest globally.
The Singapore government has set up tax incentives for offshore and onshore funds managed by family offices to boost Singapore's appeal as a leading wealth management centre. Please refer to our Introduction to Family Office in Singapore for more details.
How to Set Up the Structure of a Single Family Office in Singapore?
A simplified description of the ownership structure of a typical family office is shown in the following figure: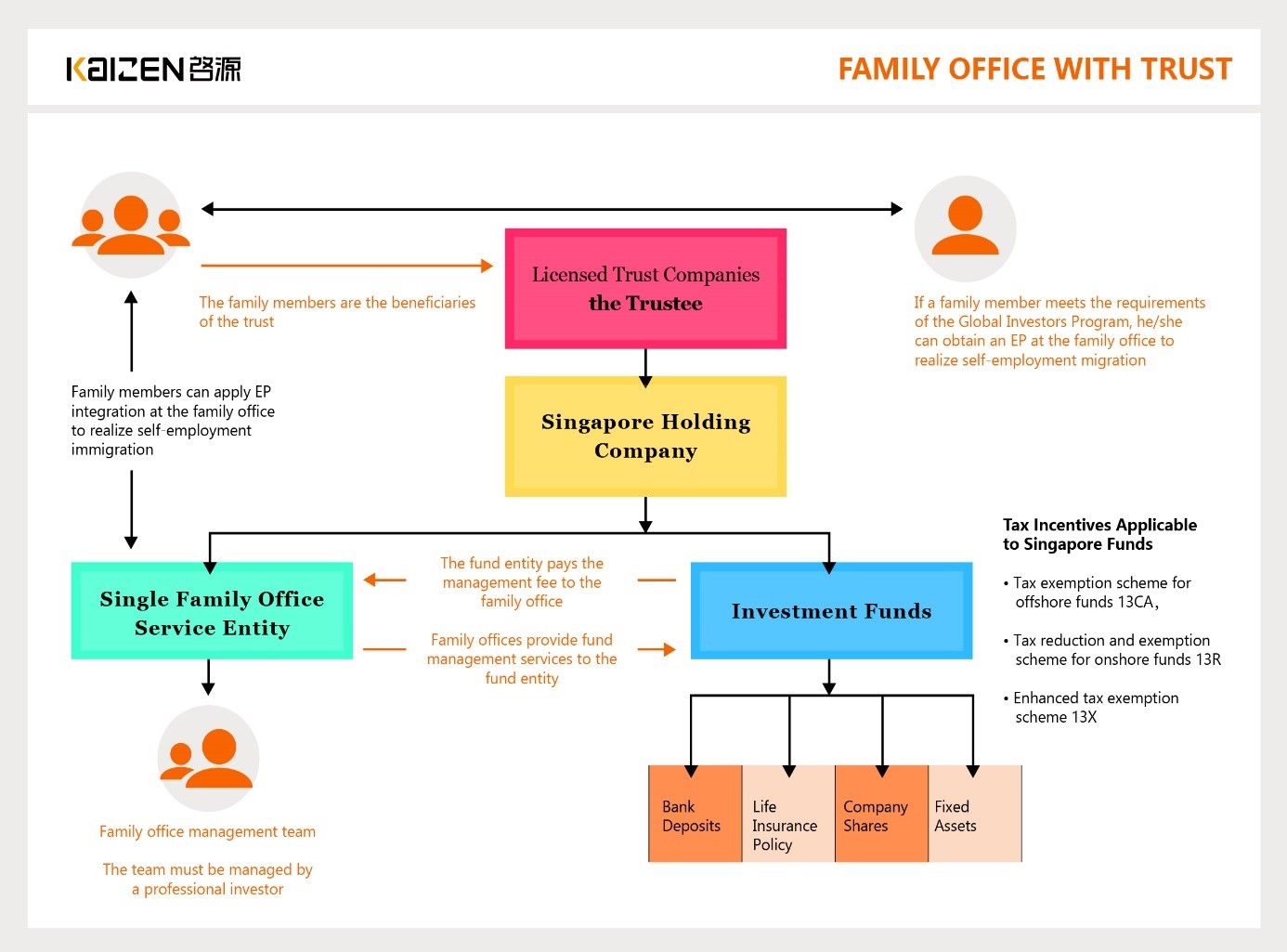 How Long Will it Take to Set Up a Single Family Office?
The timeline for setting up a single family office is shown below: